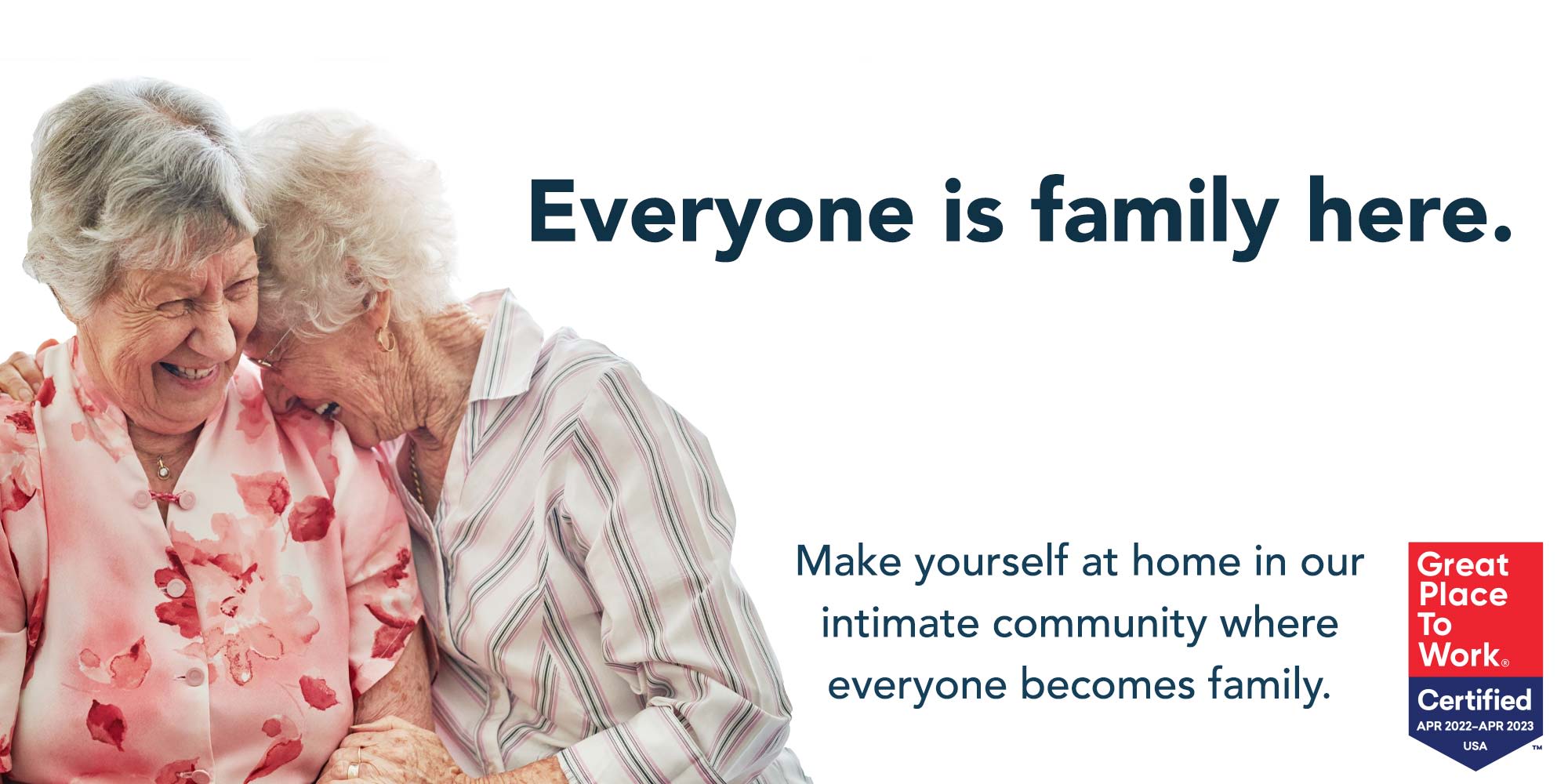 Welcome to Riverview Terrace
For those looking for assistance with daily living, Riverview Terrace, an Americare community in McMinnville, Tennessee, is an exceptional choice. Our assisted living features innovative programs and services that welcome, engage, and encourage independence. With friendly care partners, spacious floor plans and excellent amenities, this is more than a retirement community. This is experience that matters.
Why Choose Americare?
Americare Senior Living has served seniors and their families throughout the Midwest for nearly four decades. Our all-inclusive senior living communities feel more like a home than a campus, and that's intentional. Privately owned and operated, we adhere to a person-first model of care that prioritizes the interests and preferences of each individual. We've been so successful with this approach that 94% of our customers would recommend us to others according to the 2020 My InnerView™ survey.
Americare Senior Living – Experience That Matters.
Not sure where to start?
Learn more about Moving Made Easy®, home sale and relocation support, compliments of Riverview Terrace.
Powered by 
Experience That Matters.

How Can We Help?
If you are considering a move for yourself or for a loved one into a senior living community, you may have lots of questions about your options. We understand, and our friendly eldercare advisors are here to help you and your family make the right decision, even if it's not with us. Visit our Family Resources page to learn more.
At Riverview Terrace, we do hope you'll give us the opportunity to tell you even more about how we follow rigorous guidelines to protect our residents and families and help them thrive.
For more information on additional care services, speak with a member of our team.
At Home in McMinnville
Live your best life or rest and recover in peace and tranquility as the sounds of the Barren Fork River soothe your soul and recupe your spirit at Riverview Terrace in McMinnville, in Warren County. Whether you are a short-term guest or a long-term resident, you will be able to access local medical providers, such as VA McMinnville Clinic, Saint Thomas Medical Partners - Good Samaritan Family Health Center, and Saint Thomas River Park Hospital via nearby Smithville Highway and Bobby Ray Memorial Parkway.