Arts and Crafts

Who said arts and crafts is only for kids? The best part about it is there are no rules - anyone can do it! Some seniors may be hesitant as they feel that they are not "creatively inclined", but reassuring them that there is no limit to creativity nor no such thing as "right" or "wrong" will allow them to create freely and most importantly, have fun doing it.
Arts and crafts also creates a sense of purpose and keeps the mind busy. As we age, we tend to lose our sense of purpose. Creating purpose this way can also keep the mind busy and free of boredom.
Creative expression through activities like coloring, writing, drawing, painting or knitting can help keep us young - to help rejuvenate our youth. After all, no matter our age, we'll always be kids at heart.
Playing Cards and Games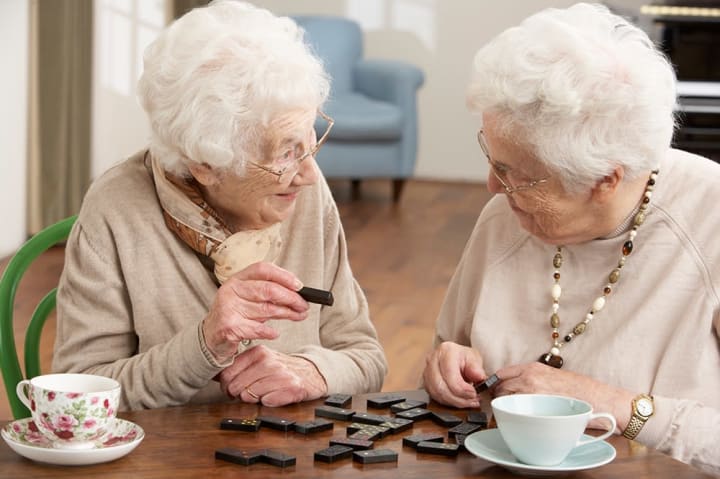 How many of us can remember learning card games from our Grandparents? Gin Rummy, Canasta, Bridge, Scrabble, whatever it may be - there are plenty of game options for residents to enjoy themselves with friends, family and other residents. Playing games also gives us a chance to be playful and in touch with our competitive side, making it a great activity for rejuvenation and yet another reminder of our youth.
Games and cards can also support our memory efficiency, attention to detail and comprehensive understanding, keeping the mind sharp!
Gardening

Bonus! Gardening is a form of exercise, but it's therapeutic and physical benefits are often hidden by the enjoyment one gets from doing it. Gardening requires the use of motor skills and improves endurance and strength, which is important for seniors as they age, all while reducing stress and promoting relaxation. This makes for a great implementation of physical activity that doesn't quite feel like "physical activity".
It is also a great way to stay in touch with nature and the outdoors. The fresh air is great for your health and your mood, and the sun stimulates the production of Vitamin D and our feel-good hormone, serotonin. Still, as a friendly reminder, be sure to protect yourself from the harmful effects of the sun by wearing sunscreen, maybe even a hat.
All of these three options are fantastic, but there's good news, they get even better. There is one key benefit they all have in common: socialization. Part of feeling as if we've lost purpose is because we've become less social, often as a result of our aging and changing lives. Making arts and crafts, games and gardening a community or group event with other residents, or implementing them into time with friends, family or even caregivers, can add significantly to the existing benefits of each on its own.
At Americare, our activities and lifestyle coordinators work diligently to make sure our residents stay engaged, both physically and mentally.