Living with and caring for Parkinson's is difficult. We wanted to offer a step-by-step guide for those caring for someone with Parkinson's to aid in their transition and help in choosing the right type of living situation and facility for their loved one. Parkinson's and Assisted Living: A Step-By-Step Guide to Choosing a Facility There are many types of senior living, all with varying considerations and accommodations.
Assisted living can greatly benefit someone with Parkinson's. Assisted living communities often offer daily meals, medication assistance and medical services, personal care and assistance, 24-hour staff, as well as social and recreational activities. In evaluating different facilities for someone with Parkinson's disease, there are some important considerations to account for and questions you should be asking.
Step 1: Evaluate and understand your own needs
First things first, you should sit down with your loved one and any current caregivers to discuss the needs and most important services for the care of your loved one. Here are some questions you should ask:
Why is this transition necessary or wanted?
How often is help needed?
To what extent is help needed and in what areas is it needed most?
Is there a budget that need to be considered?
Are you aware of any programs you can use to help cover the cost?
You should explore a caregivers handbook and other essential documents in addition to these questions. That way, when you begin to explore facilities, you have a well-understood list of what it is that you're looking for so everyone involved is on the same page. This will allow for a smoother transition.
Step 2: Evaluate The Facility
From here on, your evaluation of the facility should be built upon the foundation of the needs and considerations you discussed and agreed on in step one. Get A Feel For Your Surroundings When first stepping into a facility, or even in browsing the website of a senior assisted living facility, there are a few things you should notice right away. Below are examples of questions you can ask yourself or any of the staff showing you around: The design of the facility
Is it warm and inviting?
Natural and artificial lighting?
Accessible for wheelchairs or walkers?
Are there handrails available?
Elevators? (If necessary)
Easy to navigate floor plan?
Is the residence clean and odor-free?
Are there common areas? Do they look inviting and of use?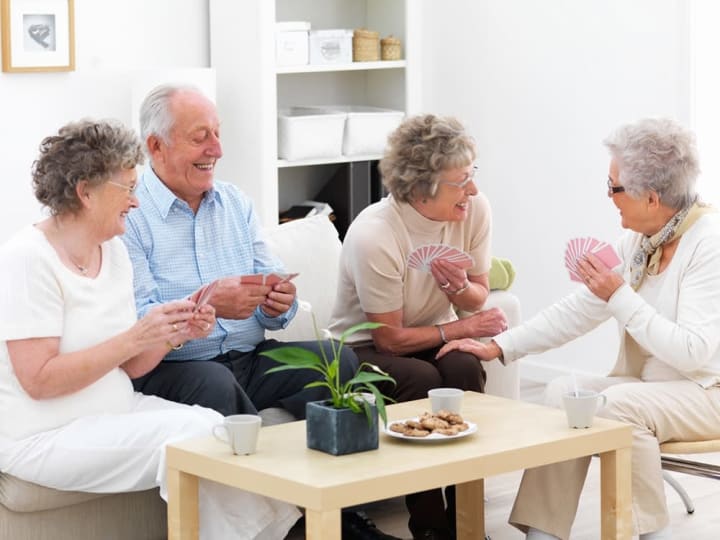 Other residents
Is there socialization in common areas?
Can you see positive relationship between staff and resident?
Do they seem appropriate to live with your loved one?
If you can, ask residents about their experience, do they talk highly or positively of the facility?
Another important consideration is the social, recreational, and physical activity options available or offered by the facility. The American Parkinson Disease Association (APDA) recommends exercise as a way to maximize health and independence, and we know that even with limitations and special considerations, it's never too late to start exercising. For those with Parkinson's, walking may not be a viable option, so other low-impact options like swimming, seated yoga, tai chi, or dance therapy can be great alternatives.
Social, Physical, and Recreational:
Is there a program designed to implement activities for residents?
Who conducts programs? Is family welcome?
Are there any programs to involve residents in the community?
Are personal pets allowed? Are there resident pets?
Are there exercise and physical activity programs and what do they look like?
From here, you can start to ask the staff or facilitator more of the specific, care-related questions you want to know.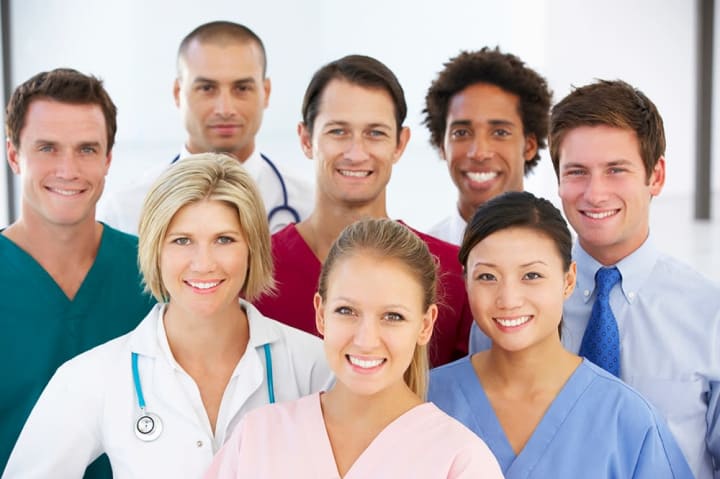 Service and Health Care
Often, for progressive neurological diseases, a multidisciplinary approach to care can serve well. This means a team of varying individuals are available to the resident to allow for a well-rounded approach; doctors, nurses, psychiatrists, physical or occupational therapists, neurologists, or speech therapists. Ask what credited staff they have on site at any given time and what that means for your loved one. Other questions you can ask include:
What is their visitation policy?
Is there 24-hour assistance provided by staff? And can they accommodate for all of your discussed needs?
Is there a written plan for the care of each resident? How often are they reassessed?
Is there a discharge policy and what are the parameters?
If extra individual care is needed, will it be provided?
Is self-administered medication allowed?
How is medication regulated?
Is there a doctor visiting regularly for check ups?
What are the food services offered? (How many meals per day, snacks, special requests, menu)
Individual Space Accommodation
What types of units are available? Single or double?
Are bathrooms shared?
What technological services are offered in spaces and how does billing work?
Is it furnished or do you need to bring your own?
Is there a kitchen in unit?
Smoking or non-smoking?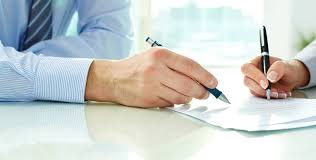 Finances and Contracts
"So, how much does it cost?" That seems to be the grand finale of all tours, as it is one of the most pressing considerations when searching for assisted living. The financial options available should be well-understood and carefully considered. Here are some important questions to ask:
What does the contract agreement look like? And what are the terms of termination and refund?
Can contracts and agreements be changed to meet the needs of the resident?
How is temporary care paid for or billed?
What programs are available to help cover the cost?
Does staff assist in finances or should an outside party be responsible?
There are a lot of questions you can ask and things to consider when searching for an assisted living facility. It may start to seem overwhelming. Following this guide, starting with understanding your own situation, needs, and considerations, as well as exploring the helpful documents provided, you will quickly begin to feel the ease and understanding of the transition. At Americare, we're dedicated to helping you every step of the way. For direct help and guidance, contact one of our eldercare advisors: 573-544-0745