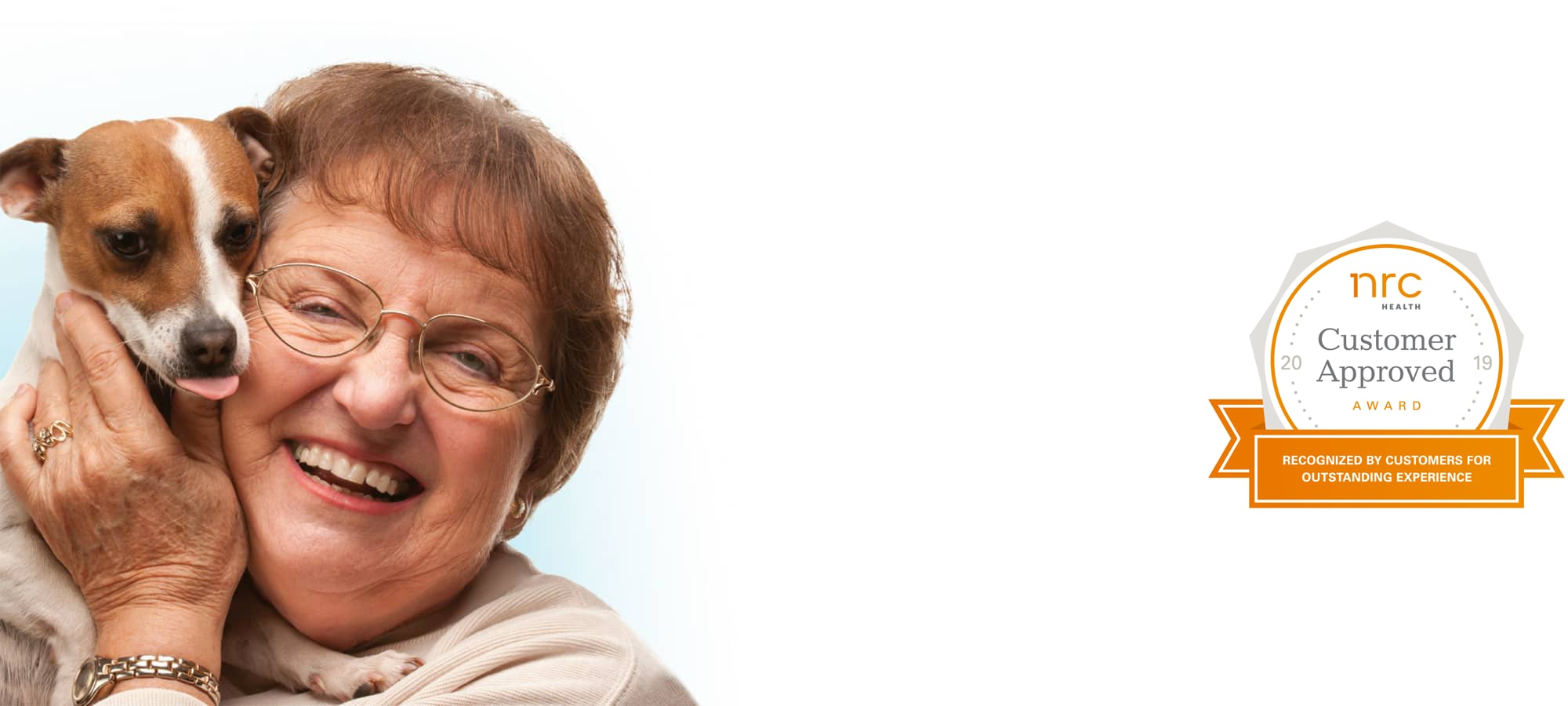 Offering Assisted Living & Memory Care
Welcome to Waldron Place Senior Living

A happier life is waiting at Waldron Place Senior Living, an Americare community. We offer assisted living and memory care services to seniors in Hutchinson, KS. Our focus is on making you or your loved one feel welcomed and engaged from the moment you first walk through our doors. With friendly care partners, spacious floor plans, and a selection of amenities and events sure to keep a smile on your face, this is more than a retirement community. It's home.
Why Choose Americare?

Americare Senior Living has served seniors and their families throughout the Midwest for nearly four decades. Our all-inclusive senior living communities feel more like a home than a campus, and that's intentional. Privately owned and operated, we adhere to a person-first model of care that prioritizes the interests and preferences of each individual. We've been so successful with this approach that 95% of our customers would recommend us to others according to the 2017 My InnerView™ survey.
Americare Senior Living – we're the name you can trust.
loading...
Find Yourself in a Happier Place. 

How Can We Help?

At Waldron Place Senior Living, we never assume we are the right answer for anyone. We understand that each individual is unique and everyone's journey is different. If you are, however, considering a move for yourself or a loved one into a senior living community, we can help. Our friendly eldercare advisors are here to facilitate the conversation between seniors and their families.
We consider it our mission to assist you in making the right decision for you and your family, even if it's not with us. Visit our Family Resources page to learn more.
For more information on additional care services, speak with a member of our team.
At Home in Hutchinson

Experience the lush natural surroundings and inviting community atmosphere of Waldron Place Senior Living in Hutchinson, KS, in Reno County. Our manicured grounds are the perfect place to get outside and enjoy a peaceful walk with your pet or a group of friends from the community. When it's time to get out and enjoy the area with visiting loved ones or as one of our resident outings, you can experience fascinating destinations such as Strataca Underground Salt Museum, Cosmosphere Space Exploration Center, Hutchinson Zoo, Dillon Nature Center, and the annual Kansas State Fair. It's all within reach for those making their home at Waldron Place. Our senior living campus includes Waldron Place assisted living and memory care assisted living at The Arbors at Waldron Place.