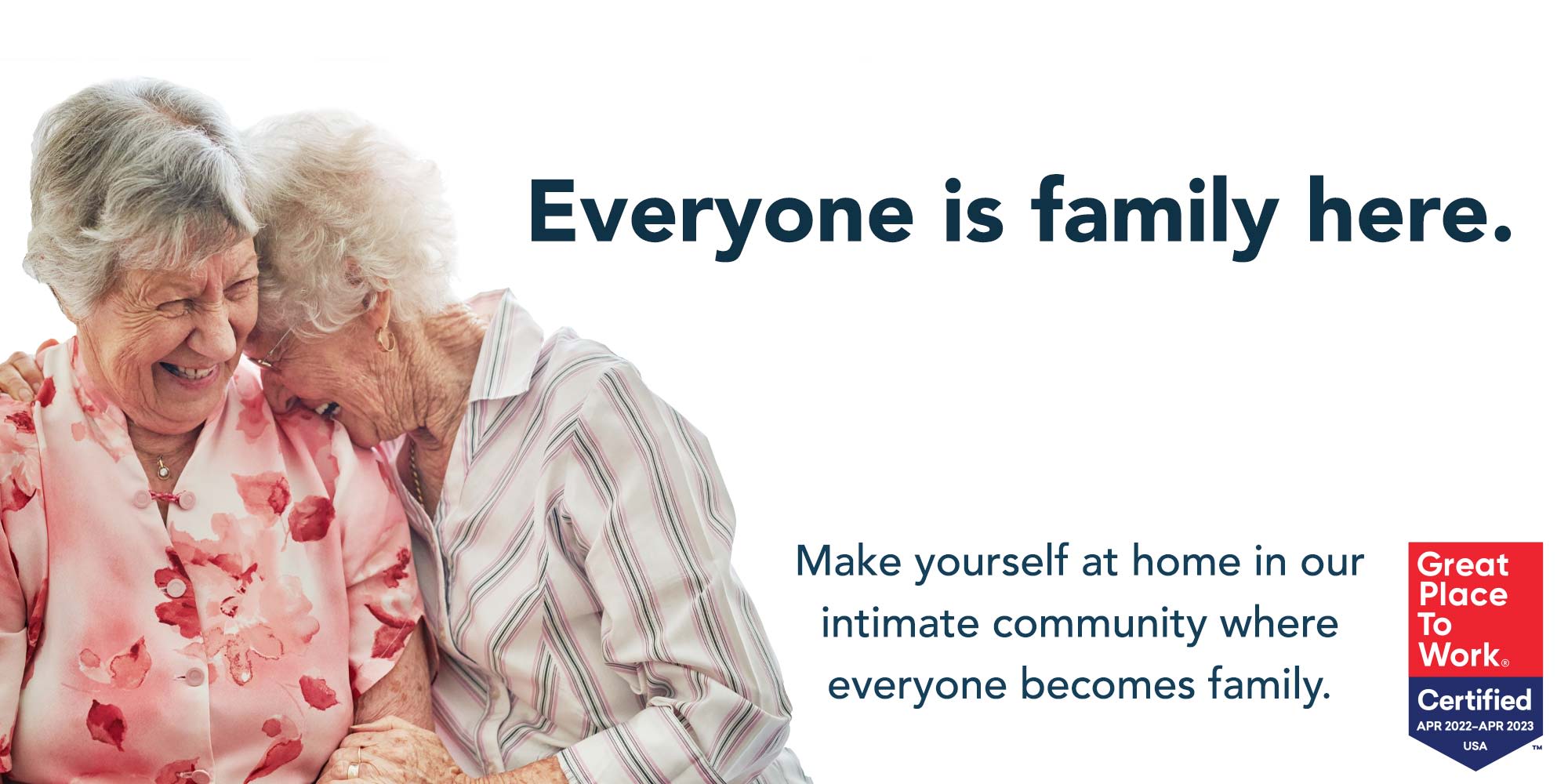 Welcome to Ravenwood Terrace Senior Living
You or your loved one will feel welcomed and engaged right from the start! At Ravenwood Terrace Senior Living, an Americare community in Moberly, MO, we have used our years of experience to put the best systems in place for exceptional full-service senior living. Friendly care partners, spacious floor plans and impressive amenities make for a real sense of home. Lifestyle options include independent living, assisted living, and memory care. This is more than a retirement community. This is home.
Why Choose Americare?
Americare Senior Living has served seniors and their families throughout the Midwest for nearly four decades. Our all-inclusive senior living communities feel more like a home than a campus, and that's intentional. Privately owned and operated, we adhere to a person-first model of care that prioritizes the interests and preferences of each individual. We've been so successful with this approach that 94% of our customers would recommend us to others according to the 2020 My InnerView™ survey.
Americare Senior Living – Experience That Matters.
Not sure where to start?
Learn more about Moving Made Easy®, home sale and relocation support, compliments of Ravenwood Terrace Senior Living.
Powered by 
Experience That Matters. 

How Can We Help?
If you are considering a move for yourself or for a loved one into a senior living community, you may have lots of questions about your options. We understand, and our friendly eldercare advisors are here to help you and your family make the right decision, even if it's not with us. Visit our Family Resources page to learn more.
At Ravenwood Terrace Senior Living, we do hope you'll give us the opportunity to tell you even more about how we follow rigorous guidelines to protect our residents and families and help them thrive.
For more information on additional care services, speak with a member of our team.
At Home in Moberly
Tucked away in a quiet, residential enclave southwest of downtown Moberly, Ravenwood Terrace Senior Living offers an idyllic environment for seniors seeking a quiet lifestyle close to family and friends. Join your fellow residents for a fun-filled excursion to Park or take advantage of complimentary transportation to nearby hospitals. From the daily necessities to life's simple pleasures, we make the everyday easier at Ravenwood Terrace Senior Living by Americare. Our senior living campus includes Ravenwood Terrace assisted living, independent living at The Cottages at Ravenwood Terrace and memory care assisted living at The Arbors at Ravenwood Terrace.