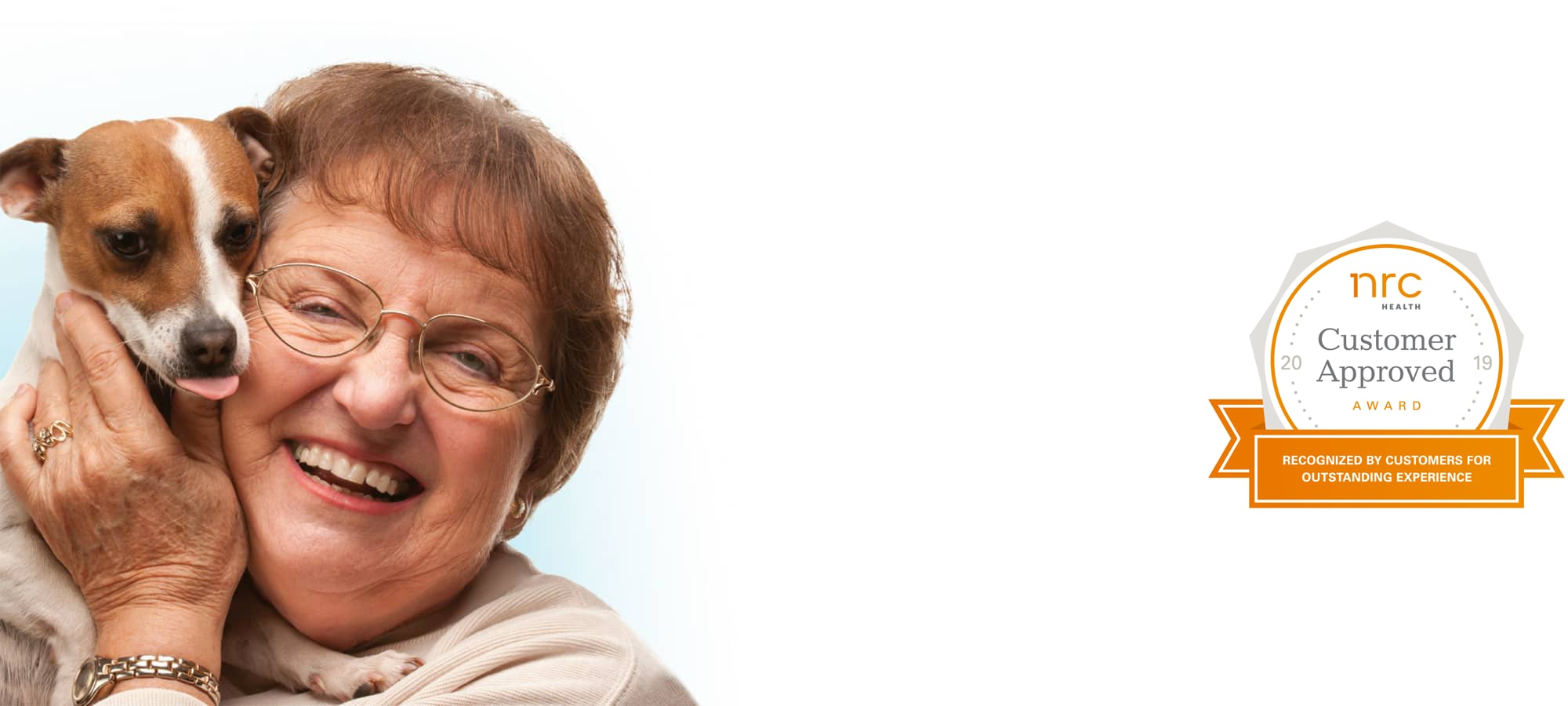 Find Yourself in a Happier Place
Welcome to St. Clair Nursing Center

A happier life is waiting at St. Clair Nursing Center, an Americare community. We offer skilled nursing *and rehab-to-home* services to seniors in Saint Clair, MO. Our focus is on making you or your loved one feel welcomed and engaged from the moment you first walk through our doors. With friendly care partners, spacious floor plans, and a selection of amenities and events sure to keep a smile on your face, this is more than a retirement community. It's home.
Why Choose Americare?

Americare Senior Living has served seniors and their families throughout the Midwest for nearly four decades. Our all-inclusive senior living communities feel more like a home than a campus, and that's intentional. Privately owned and operated, we adhere to a person-first model of care that prioritizes the interests and preferences of each individual. We've been so successful with this approach that 95% of our customers would recommend us to others according to the 2017 My InnerView™ survey.
Americare Senior Living – we're the name you can trust.
loading...
Find Yourself in a Happier Place

How Can We Help?

At St. Clair Nursing Center, we never assume we are the right answer for anyone. We understand that each individual is unique and everyone's journey is different. If you are, however, considering a move for yourself or a loved one into a senior living community, we can help. Our friendly eldercare advisors are here to facilitate the conversation between seniors and their families.
We consider it our mission to assist you in making the right decision for you and your family, even if it's not with us. Visit our Family Resources page to learn more.
For more information on additional care services, speak with a member of our team.
At Home in Saint Clair

Find your most complete recovery among the inviting green spaces and shady trees of St. Clair Nursing Center in Saint Clair, Missouri, in Franklin County. Enjoy a peaceful and serene place with professional care where your recuperation is the only priority. Our welcoming, homestyle community is located just off I-44, convenient to nearby St. Clair Clinic and Mercy Clinic Family Medicine St. Clair, as well as Mercy Hospital in Washington and Sullivan Missouri Baptist Hospital in Sullivan.