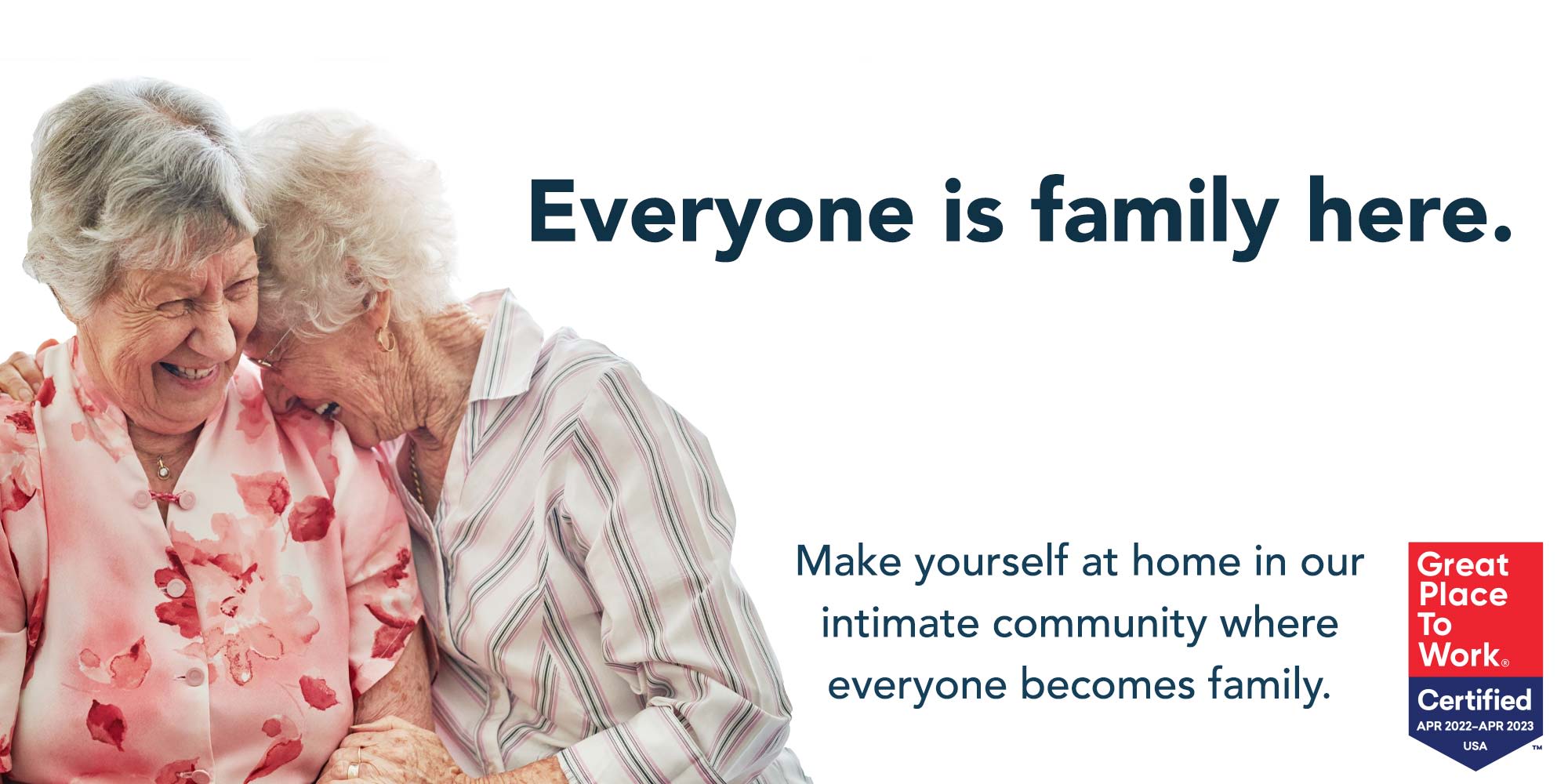 Welcome to Field Pointe Senior Living
You or your loved one will feel welcomed and engaged right from the start! At Field Pointe Senior Living, an Americare community in Saint Joseph, MO, we have used our years of experience to put the best systems in place for exceptional full-service senior living. Friendly care partners, spacious floor plans and impressive amenities make for a real sense of home. Lifestyle options include independent living, assisted living, and memory care. This is more than a retirement community. This is home.
Why Choose Americare?
Americare Senior Living has served seniors and their families throughout the Midwest for nearly four decades. Our all-inclusive senior living communities feel more like a home than a campus, and that's intentional. Privately owned and operated, we adhere to a person-first model of care that prioritizes the interests and preferences of each individual. We've been so successful with this approach that 94% of our customers would recommend us to others according to the 2020 My InnerView™ survey.
Americare Senior Living – Experience That Matters.
Take A Virtual Tour
For most user-friendly experience, press the play icon in the bottom left
TOUR MEMORY CARE AT THE ARBORS | TOUR INDEPENDENT LIVING AT THE COTTAGES
Experience That Matters. 

How Can We Help?
If you are considering a move for yourself or for a loved one into a senior living community, you may have lots of questions about your options. We understand, and our friendly eldercare advisors are here to help you and your family make the right decision, even if it's not with us. Visit our Family Resources page to learn more.
At Field Pointe Assisted Living, we do hope you'll give us the opportunity to tell you even more about how we follow rigorous guidelines to protect our residents and families and help them thrive.
For more information on additional care services, speak with a member of our team.
At Home in Saint Joseph
Set upon beautifully serene grounds near inviting neighborhood attractions, Field Pointe Assisted Living Senior Living in Saint Joseph, MO, offers a welcoming balance of opportunities for quiet reflection and engaging activity for all residents. Join us for a trip into town and explore the starting point for the Pony Express, Patee House Museum with the home of famous outlaw Jesse James, Glore Museum or take a drive around Krug Park. While you are in town, grab a Cherry Mash. They are made in St. Joseph! We provide the essential support you need for comfort and peace of mind, as well as the opportunities you want to live vibrantly each day. Our senior living campus includes The Cottages of Field Pointe independent living, Field Pointe assisted living and The Arbors at Field Pointe memory care.