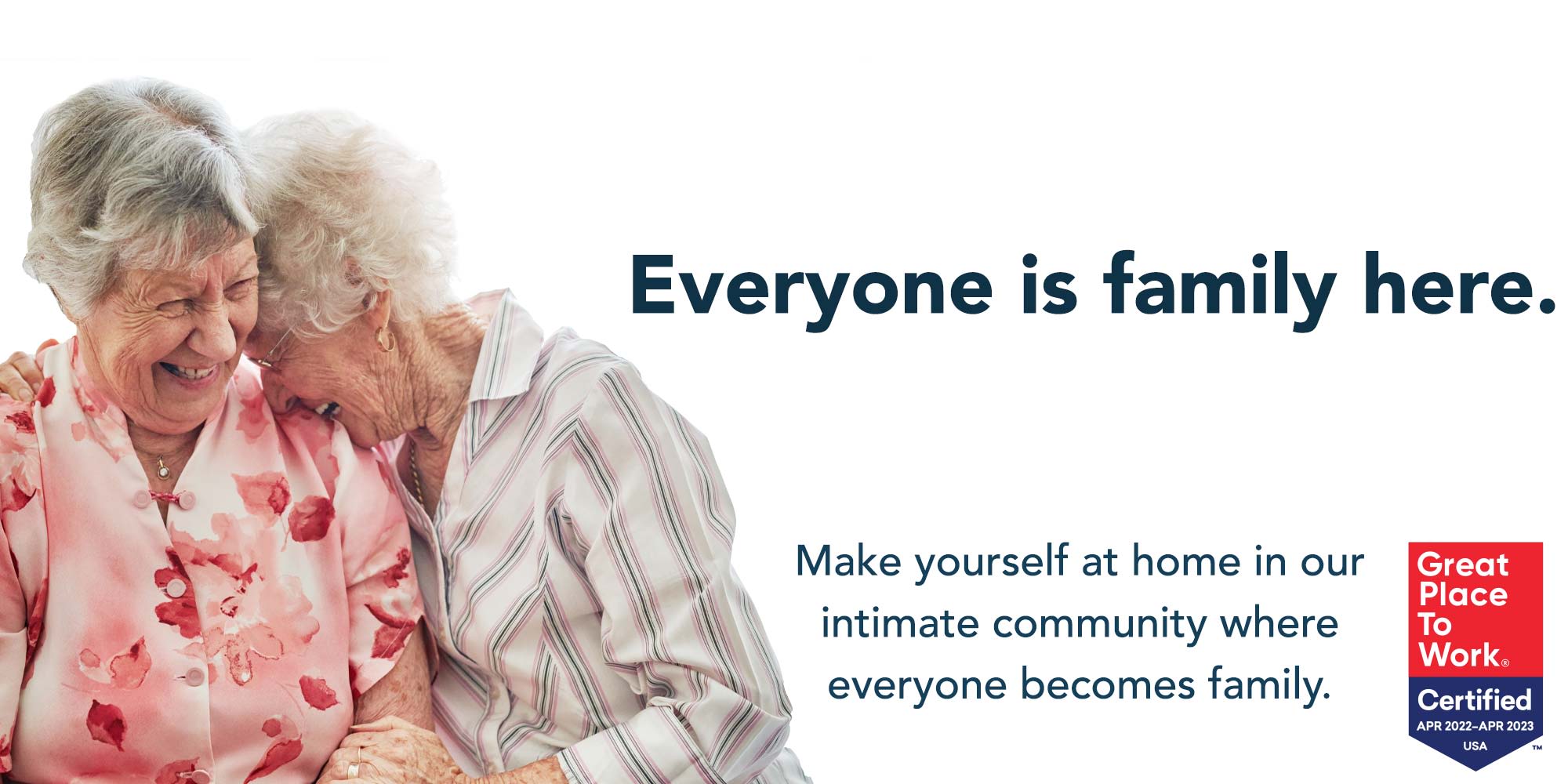 Welcome to Sabetha Manor

When it comes to offering skilled nursing that is warm, personal and devoted to each individual, experience matters. At Sabetha Manor in Sabetha, KS, our focus is on making you or your loved one feel welcomed and engaged. We offer more than spacious floor plans, exceptional amenities and friendly care partners - we offer a proven history of earning your trust.
Why Choose Americare?

Americare Senior Living has served seniors and their families throughout the Midwest for nearly four decades. Our all-inclusive senior living communities feel more like a home than a campus, and that's intentional. Privately owned and operated, we adhere to a person-first model of care that prioritizes the interests and preferences of each individual. We've been so successful with this approach that 100% of our customers would recommend us to others according to the 2020 My InnerView™ survey.​

Americare Senior Living – Experience That Matters.
Experience That Matters.

How Can We Help?

If you are considering a move for yourself or for a loved one into a senior living community, you may have lots of questions about your options. We understand, and our friendly eldercare advisors are here to help you and your family make the right decision, even if it's not with us. Visit our Family Resources page to learn more.
At Sabetha Manor, we do hope you'll give us the opportunity to tell you even more about how we follow rigorous guidelines to protect our residents and families and help them thrive.
For more information on additional care services, speak with a member of our team.
At Home in Sabetha

Surrounded by beautiful green lawns and welcoming walking paths, Sabetha Manor in Kansas, offers a relaxing, soothing living community for seniors. Convenient to US-75, on Oregon Street, we make it easy for visiting loved ones to travel from nearby Topeka and Kansas City. To ensure that exceptional care is always easy to access, we provide complimentary transportation to medical appointments at nearby providers, such as Sabetha Community Hospital and Sabetha Family Practice.