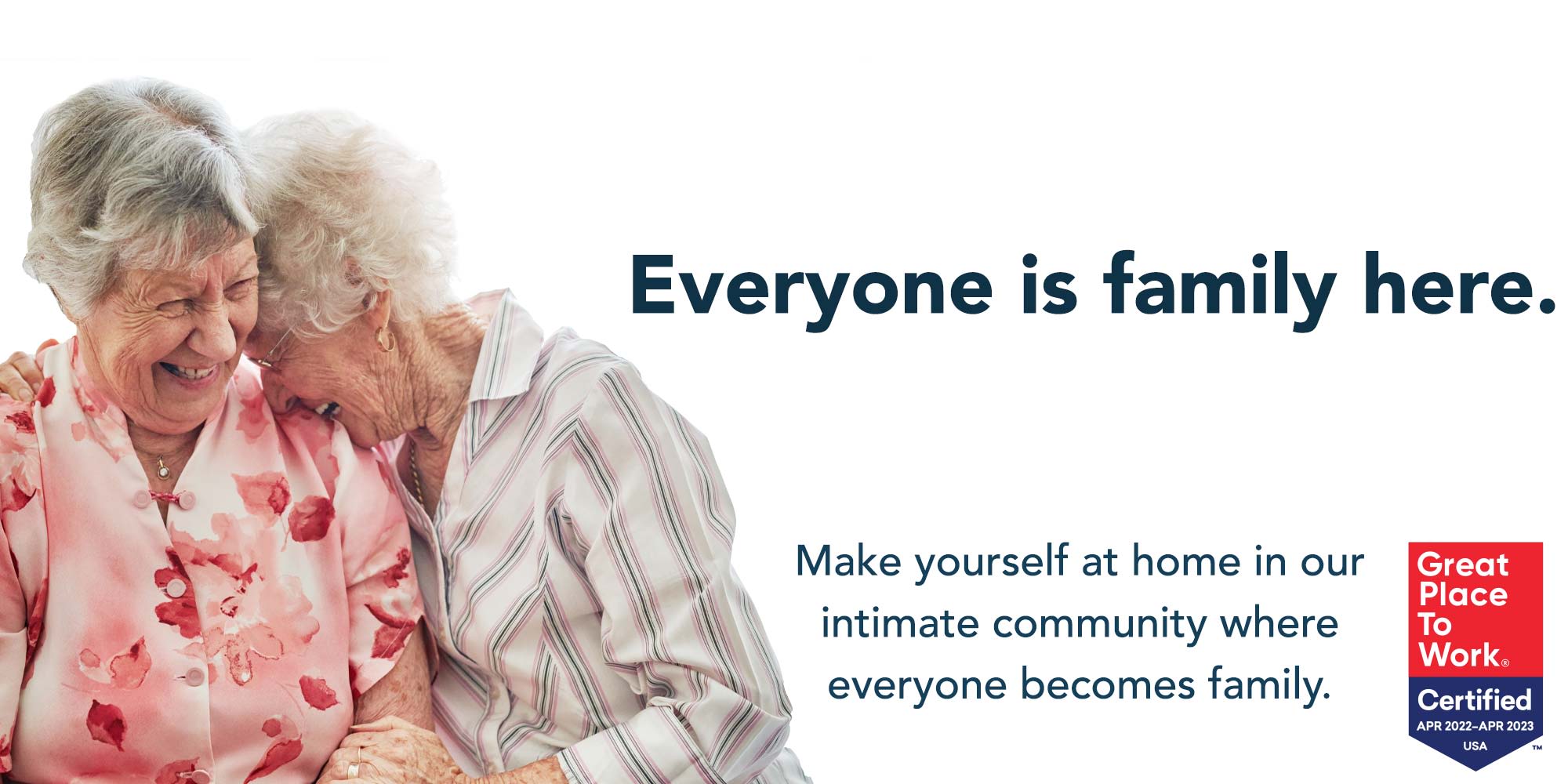 Welcome to TigerPlace

Developed in partnership between Americare Senior Living and The University of Missouri Sinclair School of Nursing, TigerPlace senior living has been the site of groundbreaking research that has the potential to extend the life of senior adults. It's also been the retirement address of choice for those who want a warm, home-like atmosphere with all the bells and whistles.
And now the unique community is showcasing some recent major remodeling. Everything from new furnishings to flooring to new art, countertops, finishes, updates to the library and classrooms, lighting and a new spa…TigerPlace looks more amazing than ever.
Not sure where to start?
Learn more about Moving Made Easy®, home sale and relocation support, compliments of TigerPlace.
Powered by 
Why Choose Americare?

Americare Senior Living has served seniors and their families throughout the Midwest for nearly four decades. Our senior living communities feel more like a home than a campus, and that's intentional. Privately owned and operated, we adhere to a person-first model of care that prioritizes the interests and preferences of each individual. We've been so successful with this approach that 94% of our residents and families would recommend an Americare community to others according to the 2020 My InnerView™ survey. Americare Senior Living earned a 2019 NRC Customer Approved Award. Only twenty Independent Living, Assisted Living, or Skilled Nursing organizations nationally earned this remarkable distinction.
Americare Senior Living – we're the name you can trust.
Find Yourself in a Happier Place

How Can We Help?

At TigerPlace, we never assume we are the right answer for anyone. We understand that each individual is unique and everyone's journey is different. If you are, however, considering a move for yourself or a loved one into a senior living community, we can help. Our friendly eldercare advisors are here to facilitate the conversation between seniors and their families.
We consider it our mission to assist you in making the right decision for you and your family, even if it's not with us. Visit our Family Resources page to learn more.
For more information on additional care services, speak with a member of our team.
At Home in Columbia

Simple Southern elegance and pristine landscaping welcome you home to a world of comfort and amenities at TigerPlace in Columbia, near downtown. Conveniently located just off US Highway 63 and Grindstone Parkway, our lovely pastoral setting offers convenient access for visiting friends and family. We partner with The Sinclair School of Nursing and offer complimentary transportation for medical appointments at local providers, including University Hospital and Harry S. Truman Memorial Veterans Hospital.